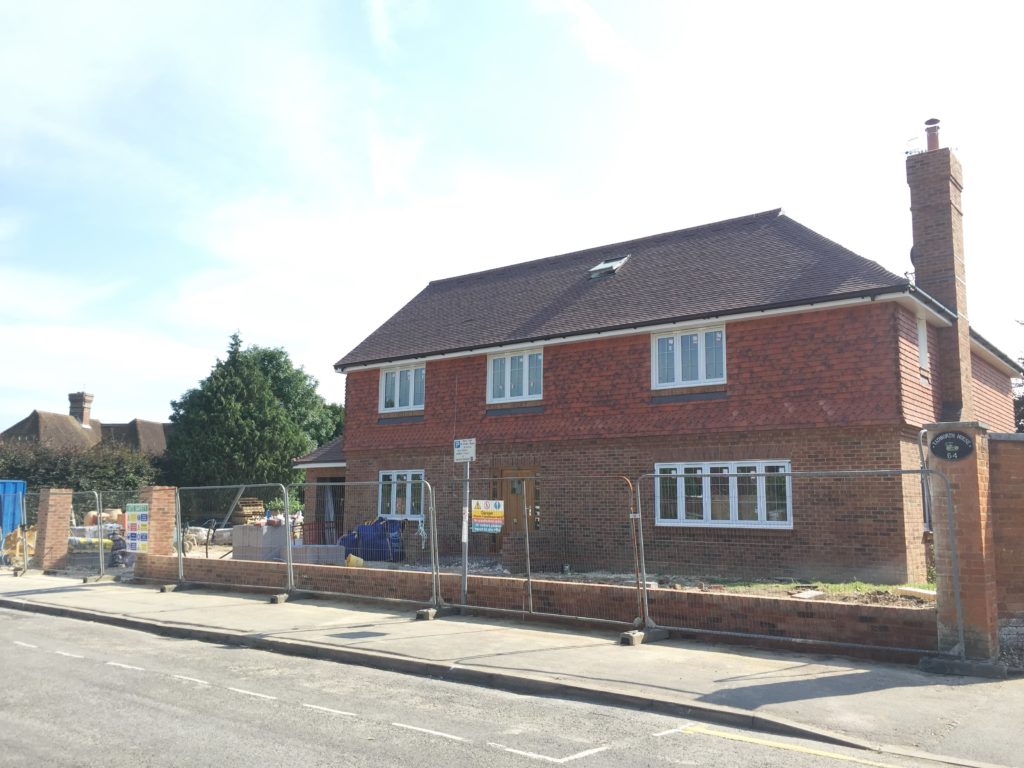 Update at Pewley Hill, Guildford
It's been a beautiful day up at Pewley Hill today and as you can see the team on site have made significant progress since the last time we posted.
With the majority of exterior work on the house finished, we turn our attention to the interior. With the plumbing and electrical first fixes finished, the plasterers are in making the walls ready. From there, under floor heating work can begin so the ground floor is ready for screeding and tiling.
Keep an eye out for regular updates on Pewley Hill over the coming months.