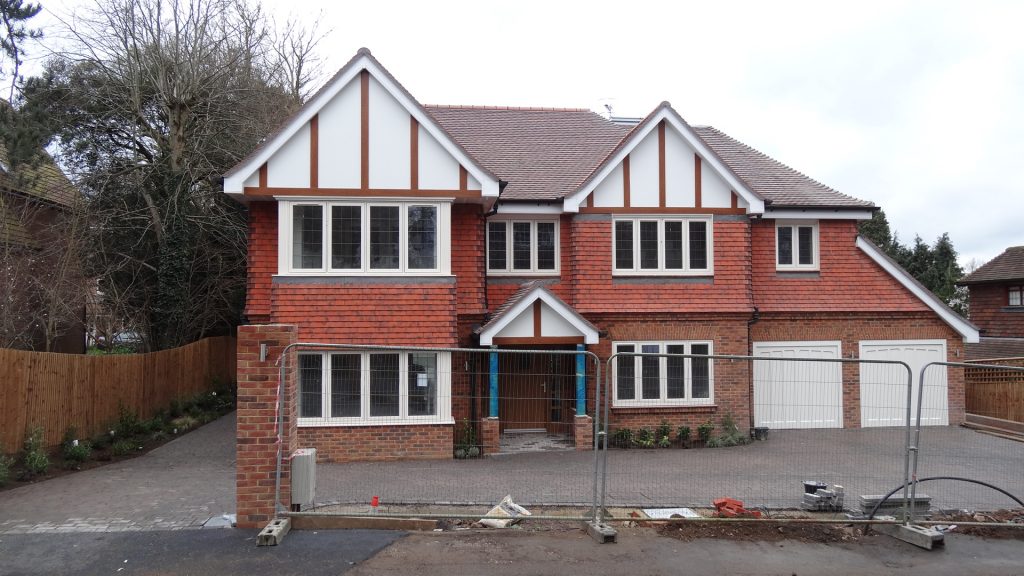 Update at Butterfly House, Guildford
It has been a while since our last update at Butterfly House, Guildford and needless to say much has changed in the meantime.
At the front of the house the driveway is almost complete and the brick piers have been built, ready for the gates to be fixed. The garage doors have been installed and landscaping is currently underway.
At the rear, the lawn has been laid and the terrace is complete, giving the future homeowner the ideal space to spend those long summer evenings.
Internally the house has come a long way with all the tiling and decorating now complete. We are now moving into the final stages with the bathrooms almost finished, the kitchen currently being installed and the carpets arriving next week.
There is still some work to be done but things are coming together nicely. We are extremely excited to show you the finished product at some point over the next few weeks.