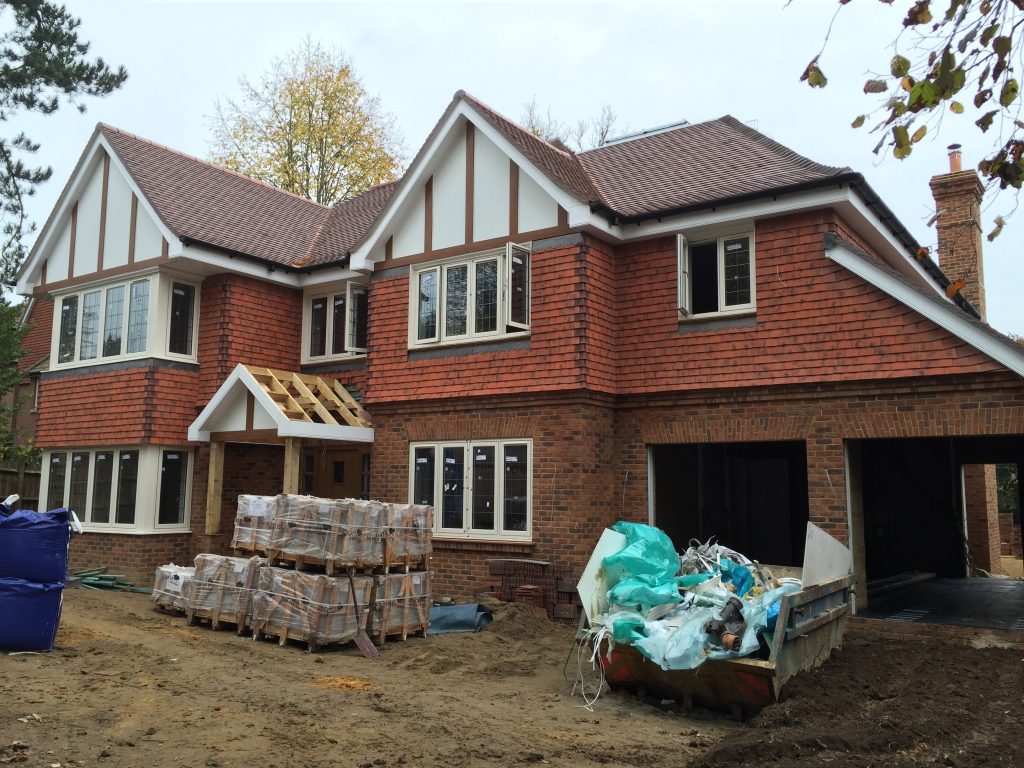 Update at 5 Aldersey Road
As we head into November it is good to see 5 Aldersey Road making such fantastic progress.
Work on the front porch has begun, the brick terrace in the garden is close to completion and the garage doors are to be delivered and installed within the next few weeks.
The interior of the house is also coming along well with the walls and ceilings plastered and mist coated, underfloor heating installed and the tiling due to begin this week.
We are delighted to still be ahead of schedule and keeping our fingers crossed that we will be on track for our show home launch in January.