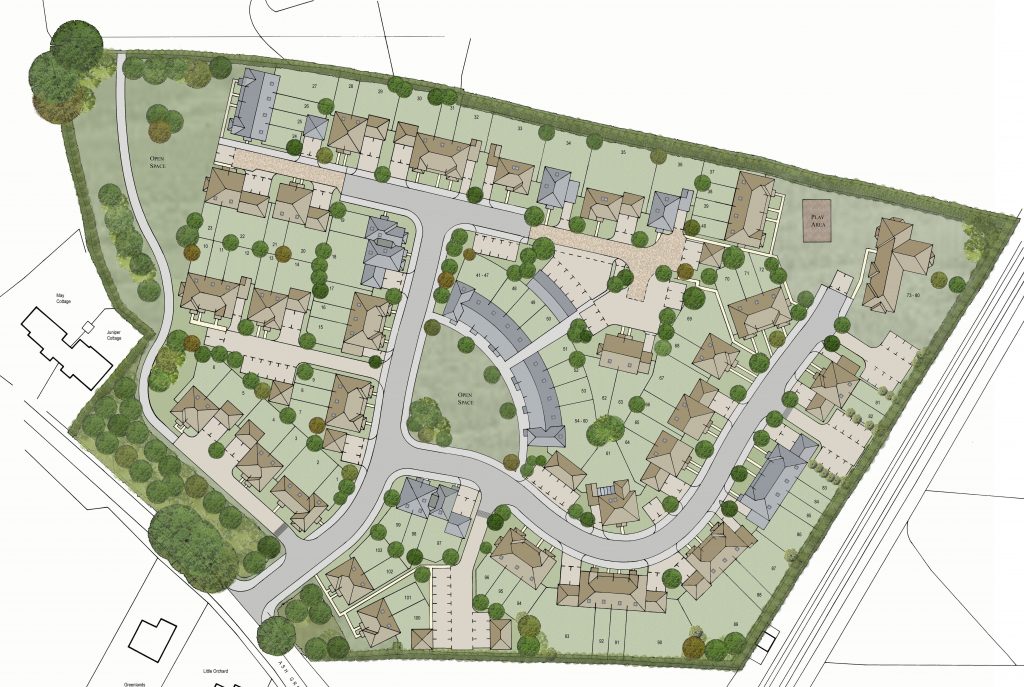 May & Juniper Cottage – Completion with Bloor Homes
Aspen Homes are delighted to announce that we have successfully completed the sale of May and Juniper Cottage, a site for 100 houses in Ash Green.
After receiving planning permission for the site in late 2019, we began the process of finding a developer that would be able to carry out a project of this scale. Bloor Homes approached us and their enthusiasm for the project was immediately apparent. Despite the onset of the Coronavirus pandemic, Bloor Homes continued to work with us and we would like to thank them for their continued patience and professionalism.
We wish Bloor Homes all the best for their development of May and Juniper Cottage, and look forward to visiting the finished product.