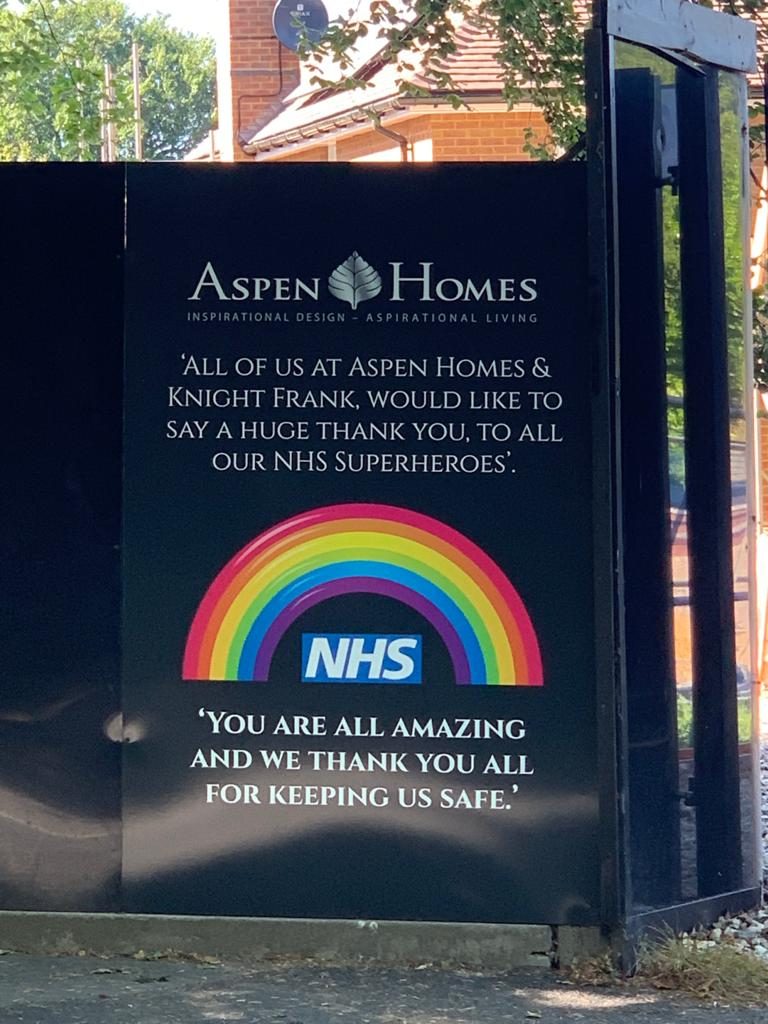 NHS Tribute at Merrow Croft, Guildford
Aspen Homes would like to express our gratitude to all NHS workers who are leading the fight against the ongoing coronavirus pandemic.
This tribute at our Merrow Croft site, along with donations we have made to NHS charities are just a small token of our appreciation. The amazing work you do often goes under the radar, however your selfless actions throughout this dark time will live long in our memories.