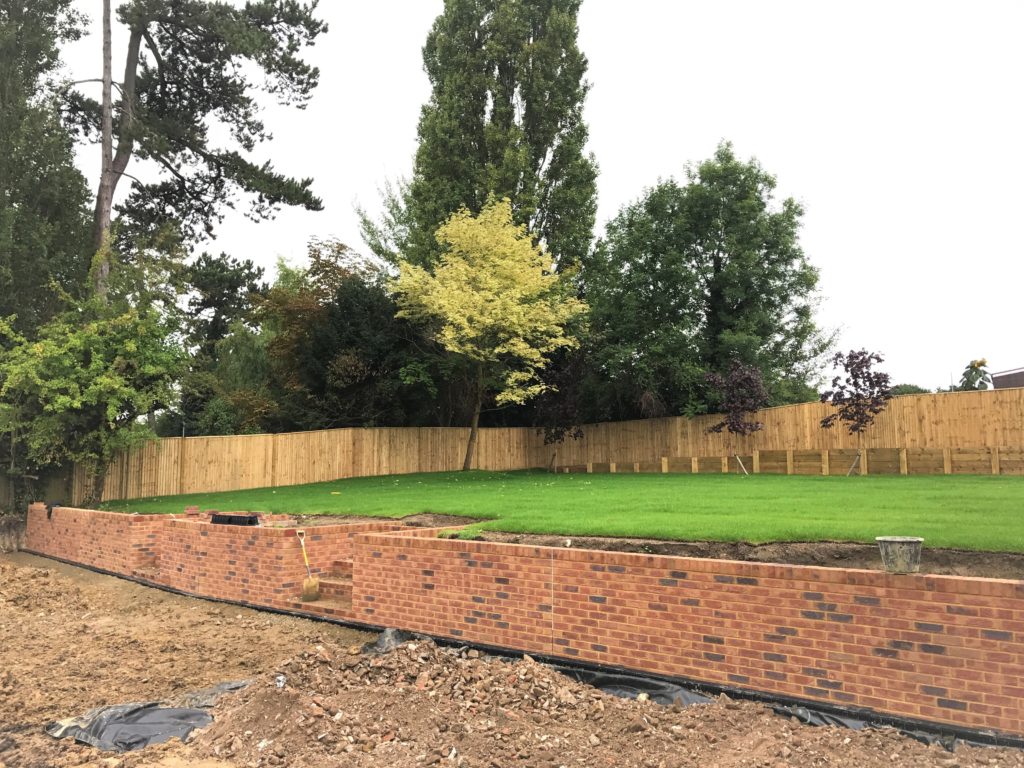 Ground Force at Danes Hill Farmhouse
Whilst foundations for our two new 5 bedroom homes in Oxshott were being prepared, the Aspen Homes team turned their attention to the rear of the site. Works consisted of new fencing, sleepers, slate chippings, turf and trees being planted. With beautifully crafted brickwork and steps that will make up the rear terrace of the houses the back gardens are almost landscaped and ready to go.
With the foundations now set, attention turns back to the houses themselves with block and brickwork due to begin this week. Keep an eye out for updates over the next few weeks as brickwork progresses.